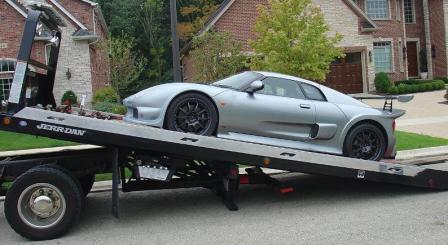 Flatbed Towing Coral Gables
Flatbed Towing – Coral Gables Towing prides itself in the delivery of reliable towing services. We value our clients and are dedicated to providing precisely the services they seek. As soon as we receive your request for our flatbed towing services, we put a team of motivated professionals on it. After getting the location and vehicle details from you, we dispatch an appropriately equipped team to your location. There is always a team ready and prepared to come to your rescue whenever you call.
The versatility of the flatbed towing services we provide is remarkable. We use spacious flatbed tow trucks that make it possible for us to handle a diverse range of vehicles. From exotic vehicles to SUVs through to trucks, our tow trucks are an excellent solution for your towing needs.
For simplicity, the processes involved in acquiring our services are rather simple and direct. The customer care agents will enlighten you on the entire process, taking you through every step of the procedure. They are friendly and will answer all the questions you may harbor about our services.
Get safe and efficient towing today by acquiring our flatbed towing services.
Flatbed Towing Service
As a car owner or driver, there are several situations under which the services of a towing company may actually come in handy. It could be because of an engine failure, tire problem, or even an accident, whichever the case, a towing company will help you move the vehicle to the garage and have it fixed. Having been in the towing industry for quite a while, Coral Gables Towing offers remarkable towing services in the Coral Gables region. Our flatbed towing services are designed to help transport your vehicle to the intended destination while ensuring its condition is maintained.
Flatbed towing is undoubtedly the safest towing option available for vehicle owners keen on ensuring the safe transportation of their cars. While the traditional tow trucks are infamous for leaving scratches and dents on your vehicle, flatbed tow trucks are known for keeping the vehicle safe and protecting it from further damage. When hired for flatbed towing, we load the vehicle onto our efficient flatbed tow trucks. As a result, this protects the wheel and prevents uneven wearing out. Rather than chains, we use strong leather straps to fasten the vehicle onto the tow bed. Besides ensuring the vehicle is safely fastened onto the flatbed, it also prevents the minor damages that would be caused by the use of chains.