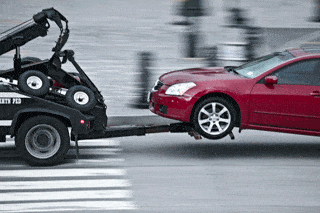 Parking Enforcement
Parking Enforcement – While you may successfully set up a tow-away zone on your property, you are still likely to encounter drivers who disregard the signage and park on the premises. This is another area in which Coral Gables Towing will come in handy. Our parking enforcement services include towing away of vehicles that are illegally parked on your property. All you need to do is get in touch with us and we will have our towing team tow away the illegally parked vehicle.
Coral Gables Towing saves you the trouble of having an altercation with the illegal parker. Rather than confront them by yourself, we tow away the car and handle the issue through completion. Our efficiency is unparalleled in the Coral Gables region. We are reliable and swift in responding to your call. Our team come to the scene fully equipped to handle the tow. What makes our services even better is the fact that we handle every paperwork involved. You therefore just sit back and watch your problem get solved by us. You also need not worry about the payment as the tow is done at the expense of the driver involved. We work throughout the day and night to ensure that you are covered always.
Call us today for exceptional parking enforcement zone services in Coral Gables Towing.
Parking Enforcement Service
Illegal parking is a common problem that many property owners are subjected to occasionally. Drivers who park illegally on your private parking lot prevent you and your visitors from using your own parking space. Some of these drivers also park illegally, a situation that can result in accidents or injuries. To avert all the issues and challenges that come with illegal parking, it is recommendable to set up a parking enforcement program on your property's parking lot. Coral Gables Towing is a reputable provider of Tow Away Zone installations. We provide various services that include customization of signage and subsequent installation. After setting up the reserved parking zone, we also help you manage it by providing tows for vehicles that are illegally parked.
Whether for commercial or residential premises, having a reserved parking spot is a brilliant way of ensuring that both you and your visitors have access to convenient parking. Setting up a reserved parking space is precisely the way to achieve this. With a tow-away zone set, the property owner reserves the right to park and select those who can use the spot.