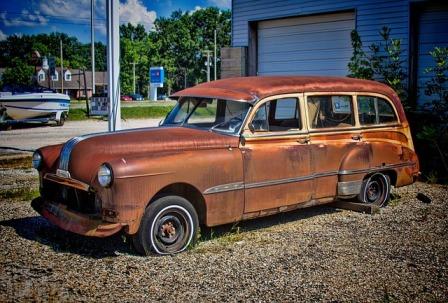 We Buy Junk Cars Cash
We Buy Junk Cars Cash – Getting rid of the junk car parked in your garage or parking lot is a great way of freeing up space for another vehicle or other stuff you may wish to store in it. Without the right junk car removal services, you are likely to spend quite a lot of cash on the towing and disposal ground.
Coral Gables Towing is a vehicle towing company that aims at providing the ultimate solution to your every junk car removal needs. We are a family-owned company that offers remarkable junk car removals marked with efficiency and reliability. One of our primary objectives is ensuring that we get the junk vehicle out of your hair with minimal hassle on your part. We buy junk cars cash quickly and pay on the spot.
Coral Gables Towing operates on the basis of transparency and honesty. We are a reputable company that is trusted by the locals for the high levels of honesty and trust displayed during every transaction. When buying your junk vehicle, we ensure that you are paid the right amount for it. Our professional team values the vehicle with honesty before the payment is made. We then discuss the price with you and pay only after you accept the offer.
Junk Car Removal
We are committed to transparency and honesty in our junk car buying services. Our team will guide you through the entire process to ensure that you are aware of every process involved. Before making the offer, we have the car valued by our professionals to determine the proper amount for it. It is only after the valuation that we make you an offer on the vehicle. The levels of transparency and honesty that we maintain during the entire process ensure that you are offered and paid the right amount for your junk car.
If you are only keen on getting rid of the junk car, you can also rely on us for swift junk car removals. We have a team of towing experts who are skilled and experienced at delivering flawless removals. With a fleet of fully equipped towing vehicles, we will get rid of your used vehicle seamlessly. We handle every process of the removal from picking the vehicle up at your location to getting the right disposal ground and ultimately disposing of it. We value your satisfaction and will go out of our way to see to it that you get exactly the services you seek.
For brilliant vehicle removals and junk car purchases, contact Coral Gables Towing.
WE BUY JUNK CARS CASH
Rather than spend cash on junk car removal, Coral Gables Towing gives you the option to actually make money from it. Besides the vehicle removal services we provide, We buy junk cars cash from owners that are keen on making some extra money from their worn-out vehicles. What sets us apart from similar companies is that we offer competitive prices for the junk cars we buy. We are certainly the company to turn to if you are looking for the best deals on your junk car, we buy junk cars cash.
If not well taken care of, junk cars can be a risk to the safety of your household. Pests such as raccoons, wasps, and other dangerous animals are known to inhabit neglected cars. To avoid the risks that arise as a result of this, it is important that you have your junk car removed fast. Coral Gables Towing offers the fastest junk car removal services in the region.
With a commitment to establishing a fast, efficient, and convenient means of disposing of old vehicles, Coral Gables Towing has a range of services that make the process simple and straightforward. We value our clients and are dedicated to delivering to them our services regardless of the make or brand of their old vehicle. To enable this, we deal in a considerably wide variety of vehicle brands and models. From small sedans to SUVs through to trucks, Coral Gables offers removal and purchase of junk cars of every size. To further diversify the range of services, we also purchase both foreign and domestic vehicles.
We take pride in our team of efficient and professional towing experts who will ensure that the junk car removal is handled perfectly. We also have boasted of a full fleet of towing vehicles fully fitted with towing equipment to make the process smooth. We handle every detail of the removal thereby saving you the hassle of tackling the paperwork.
Sell Junk Cars
Nothing beats the excitement of making money from your junk car that has been idly parked in your parking lot or garage for ages. Besides creating more storage in your garage, selling this piece of junk car also takes the load of proper disposal off your shoulder. Finding the right buyer may however prove to be a daunting task, especially if you are looking for a good deal on the car. This is right where Coral Gables Towing comes in. We are a towing company that provides a diverse range of services that include the purchase of broken cars.
Junk cars are usually a burden on their owners not only for the fact that they occupy a lot of space but also because getting rid of them is quite hectic. To properly dispose of the vehicle, you need to begin by finding a proper disposal ground. You will thereafter proceed to get towing services to tow the vehicle to the disposal ground. These are some of the hassles that Coral Gables towing seeks to solve through junk car purchases. We buy junk cars for cash. By buying the vehicle from you, we not only save you the trouble of getting rid of it but also make you some extra cash.