In No Fault States, Who Pays For Car Damage? Most states apply the following rule: in case you're involved in an accident, and you get injured, you have the choice to claim damages against the careless auto driver, generally by the insurance company that sold you the insurance policy. In this condition, as part of the "third party claim procedure," you have to make the other driver's insurance company believe that the other driver was responsible for the accident. Only then can you receive compensation for your damages.
It can be a long and complicated process to prove the fault of the other driver in front of the insurance company that requires the submission of photos, witness statements, police reports, and additional information or documents needed for the insurance company. Even if you collect all of the stuff, the other driver's insurance company can still refuse the claim and force it to continue by filing a complaint.
Because following an insurance claim in this way can be a long-term and costly undertaking, many states have reformed their car insurance policies and introduced a "no-fault" insurance policy compensation system.
What is a No-Fault Insurance Policy?
If you get injured in a car accident because of the negligence of the other vehicle's drive and you are a resident of the no fault states, it is straightforward to file for the insurance claim as compared to the states that are still following the same old fault-based for dealing with the insurance claims.
You have to submit a claim for the damage to your insurance company rather than sending it to the other driver's insurance company. Your insurance company will have to pay for damages to the vehicle and yourself, without any investigation of the accident.
In several ways, this procedure is considered as straightforward and very useful. When you are making a no-fault claim to the insurance company, you do not need to provide any evidence to prove that the other driver was on negligence. Moreover, you don't have to worry if the insurance company accepts your claim because of the differences in the cause of the accident.
But we shouldn't forget about the other side of the no-fault insurance claims, the settlements in these insurances are not guaranteed, and the types of applications are also limited. You can receive compensation in case of third-party claims or legal action against the negligent driver. You can also receive a loss of income and medical expenses.
What is the primary purpose of a no-fault insurance policy?
One of the main goals of no-fault insurance is decreasing the cash costs related to long-term issues and insurance claims. Because of any disagreement over the reason for the accident turns irrelevant in case of insurance policies other than life insurance. The insurance companies working in these counties tend to file insurance claims much faster, with fewer payment issues.
As non-life insurance expressively reduces the claims on the insurance companies, it also decreases the chances that insurance companies will go for a lawsuit to solve the disagreement. In several states, it is considered lawfully right for the injured to file a lawsuit against the negligent driver; however, these procedures are generally limited to very few situations. For example, when the car accident exceeded a specific limit or caused significant damage. For such reasons, the claims that usually submitted to the insurance companies are very dissimilar from the debt claims. These thresholds play an essential part in the compensation claims in states where they don't have no-fault insurance policies.
Which States are considered as "No-Fault" for insurance claims?
Numerous states are considered "no-fault" states when it comes to car insurance policies:
Florida
Kansas
Massachusetts
Minnesota
New York City
Pennsylvania
Hawaii
Utah
District of Columbia
Kentucky
Michigan
New Jersey
North Dakota
Each of the states mentioned above has its forms in the system for dealing with a no-fault insurance claim. For instance, in several states, there is a "choice no-fault" system in which, when you are paying for the insurance plan, you can select if you want to be insured as a part of the traditional insurance system or a defective liability insurance plan.
Moreover, every state has its own rules and regulations for the kind of damage that can be followed in a legal lawsuit in no-fault insurance claims in the states that don't have no-fault insurance. However, in a maximum number of countries, you can claim the salaries and medical expenses, while a number of no fault states need the claims to be followed against the negligent driver.
Keep in mind that if a car accident doesn't declare the chances to "go out" a no-fault, you'll not be able to get compensation for a car accident or any injuries.
How to know who is responsible for the claim?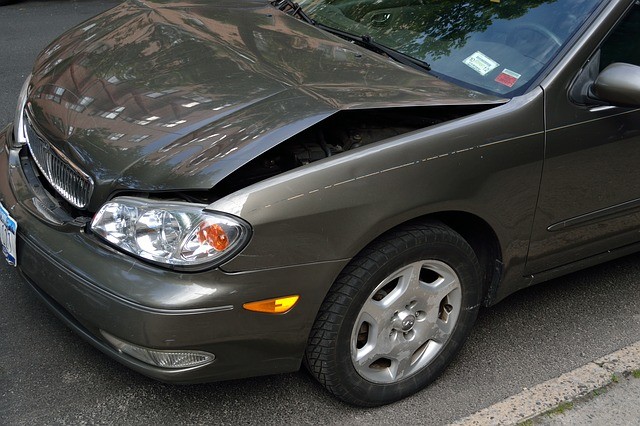 When a driver gets injured in a car accident in a no fault state, the driver usually claims his own insurance company, without thinking who was at negligence when the car accident happened, and this is a situation where the term no-fault comes from.
You can read the insurance policy of your car, or check with your insurance provider, for further details of what kind of benefits are being covered in your state at present.
Most of the drivers that don't understand the no-fault have been known for not filing the insurance claims against the negligent person as they think that everyone is answerable for their injuries and damages. Thus, they miss out on getting their repair expenses paid by the negligent driver's insurance company.
You can also get in touch with other people that might have some knowledge related to no-fault claims. People with real-life experiences can help you much more than any piece of knowledge. So, meet people ask them for their lessons, collect other reliable information, and then file a claim against whoever is responsible for your loss. If you file your claim without proper research, it is probable that you will get nothing by the insurance company. You can also get in touch with an attorney to help you pursue your claim.
Conclusion
In a no-fault state, the insurance company is responsible to pay for any kind of damage caused by the accident. You should file your claim against the insurance company and pursue a lawsuit if they don't pay for the claims. So, it is a good step to go with the choice of filing a lawsuit against insurance providers.